This is a collection of logos ready to become your visual identity. They are not in use, nor have they ever been used in any way. They are unique symbols, born from ideas, sketching or past project briefs, and are every bit of finished and polished as a final client project.
Once you buy a logo, it becomes sold out, it cannot be bought by anyone else. It will be your unique logo! Each logo will be available immediately after payment, in vectorial and raster file formats (Adobe Illustrator, vectorial PDF, Photoshop, JPG). Payment is done trough bank transfer or paypal.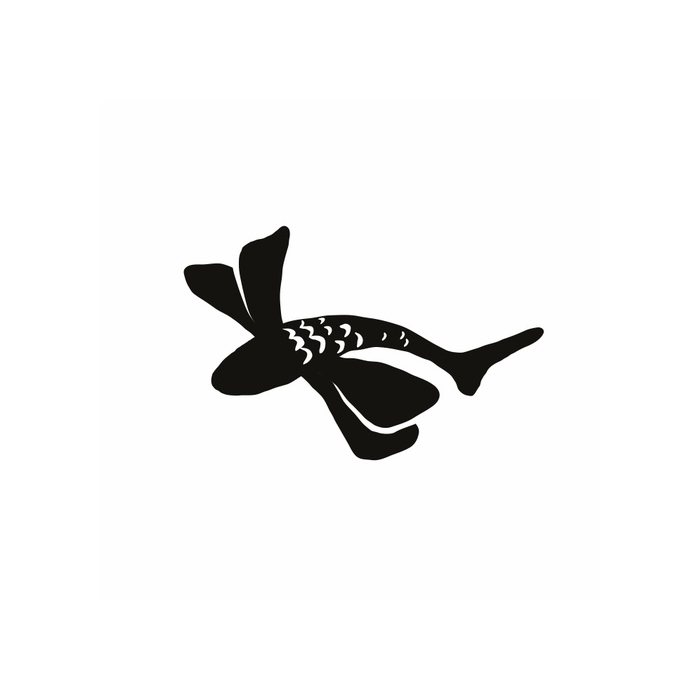 Flying fish symbol
An entity that lives in two opposite or very different worlds at the same time.
It represents the ability to adapt, to change, to transform or the ability to combine two seemingly different notions into one.
750Euro
See it more in detail →
Buy (request via email) →
Abstract symbol
Built on the power of geometric visuals. A sphere between two lines creates a beautifully clean aesthetic and a delicate tension. The symmetric construction of the logo gives it stability and a finishes feel.

750Euro
See it more in detail →
Buy (request via email) →
Abstract flower symbol
An elegant rendition of a unique shape of flower. Easily recognisable and identifiable as a special business. Shapes and simplicity are inspired both from swiss style graphic design and the elegance of japanese culture.

850Euro
See it more in detail →
Buy (request via email) →
Cat playing with a spool
A playful logo for playful fabric creations. The illustration borrows from vintage aesthetics, and sits very well on top of the name of the company, at a slower dimension. The generous cutouts in the drawing make this logo easy to read at very small sizes.

700Euro
See it more in detail →
Buy (request via email) →
The letter F, two cubes.
Displaying two cubes in negative space, this is a technical symbol with a clean aesthetic. Works very well at small sizes, and the two cubes, trough the simplicity of the drawing, are easy to play with in patters, motion graphics, etc.

700Euro
See it more in detail →
Buy (request via email) →